On October 12, the Vietnam Association of Motorcycle Manufacturers (VAMM) in collaboration with the Standing Office of the National Steering Committee 389 held a workshop with the theme "Prevent and anti fake, replica, intellectual property rights infringing EVs, motorcycles, motorcycle parts - Situation and solutions", in order to find solutions to the problem of counterfeit goods in general, counterfeit motorbikes, electric vehicles and motorbike spare parts in particular, and at the same time tackle the issue of counterfeiting business on e-commerce platforms in the current context of digital transformation and integration.
The complication of counterfeit and counterfeit goods is no longer a foreign problem to modern society, but this situation still causes aches and pains in the Vietnamese consumer community when fake goods, imitation goods and poor quality goods are still latent in many industries, including the motorcycle manufacturing and trading industry.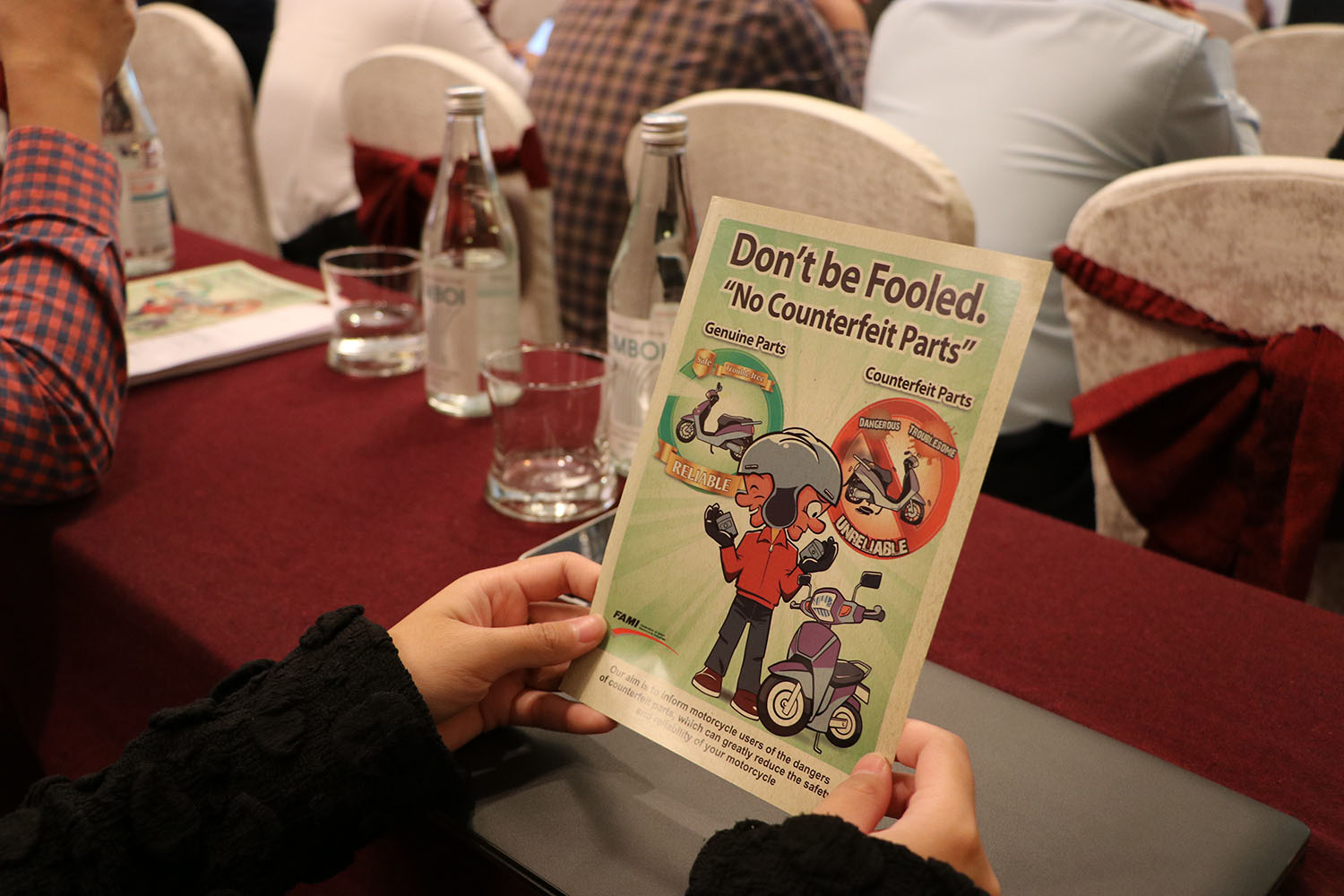 Despite the positive developments, the motorcycle manufacturing industry faces a dilemma, which is the situation of counterfeit goods, goods infringing intellectual property rights such as electric vehicles, motorcycles, and motorcycle parts. This problem not only affects the interests of consumers, but more importantly, from an economic perspective, they are greatly damaging both profits and reputation of genuine enterprises, creating a negative impact on the decision to promote investment of enterprises.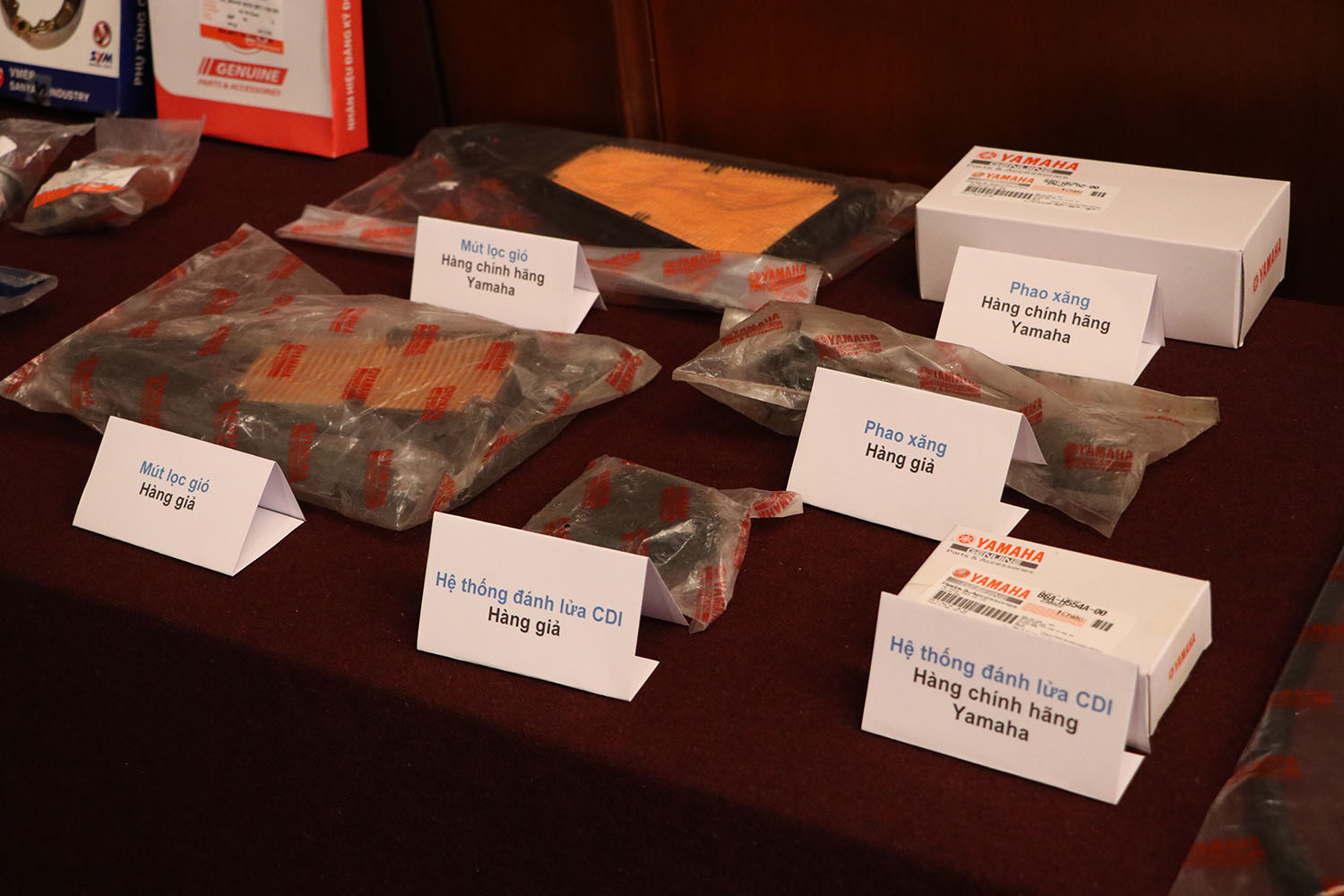 Mrs. Dai Kha Quynh - Head of Intellectual Property Department, VAMM stated that for the purpose of profiteering, organizations producing and trading replica, counterfeit goods, goods infringing intellectual property rights have ignored the investment costs to develop the brand, quality and design of products, instead, they take advantage of the existing reputation and investment of other manufacturers to produce and trade counterfeit products. In 2021, VAMM cooperated with authorities to successfully detect and handle 394 cases of selling fake and counterfeit goods. Types of products that are often counterfeited are spokes, brake lines, air filters, decals, ball bearings, speedometer wires, engine oil, etc.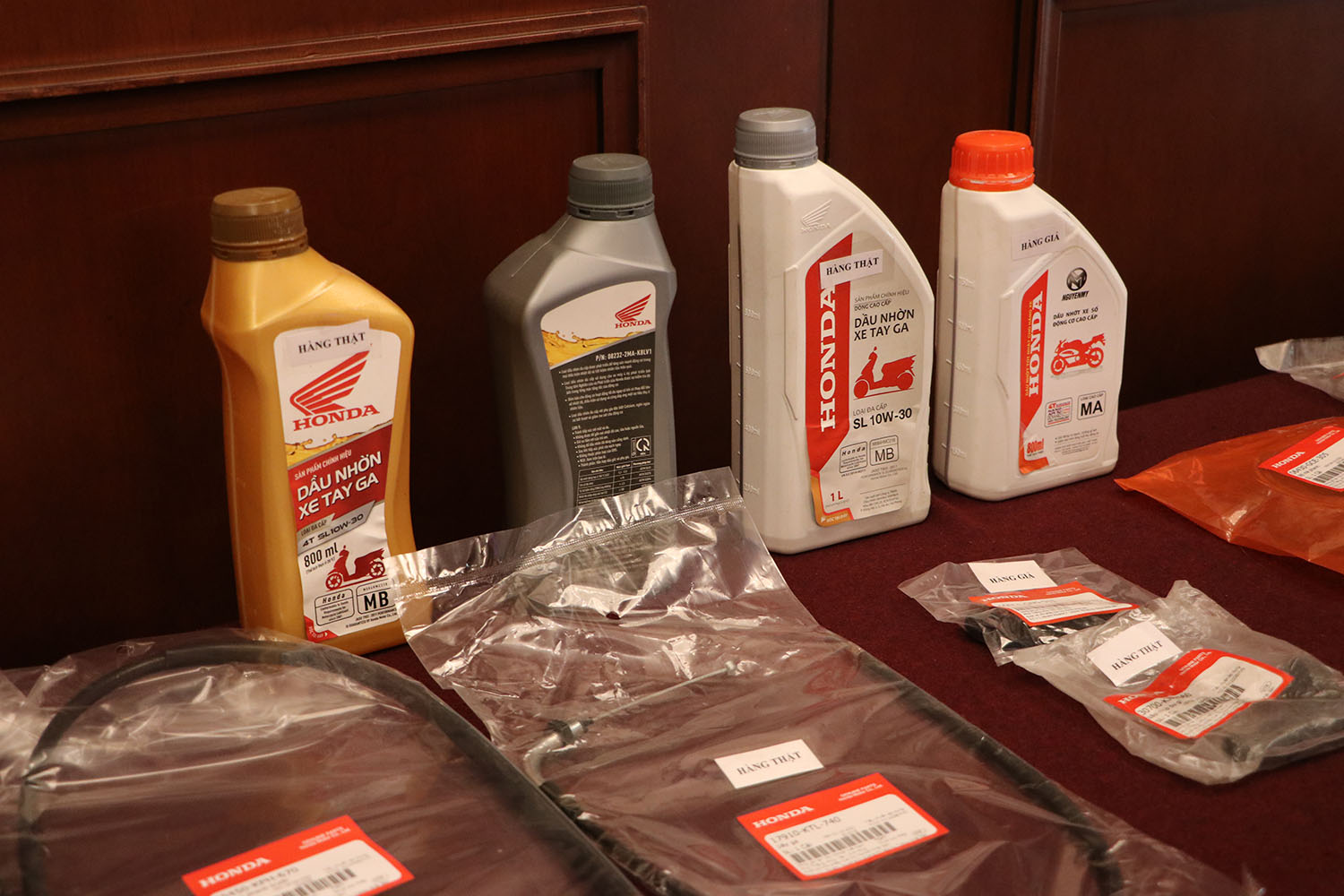 VAMM also added that, currently, the members of the Association have not manufactured or imported electric vehicles for sale in the Vietnamese market, but electric scooter models labeled "Honda electric motorcycle", "Vespa electric motorcycle" are publicly sold at many stores and e-commerce platforms. Not only electric motorcycles but other famous models of motorcycles are also widely imitated and sold at extremely low prices to attract users.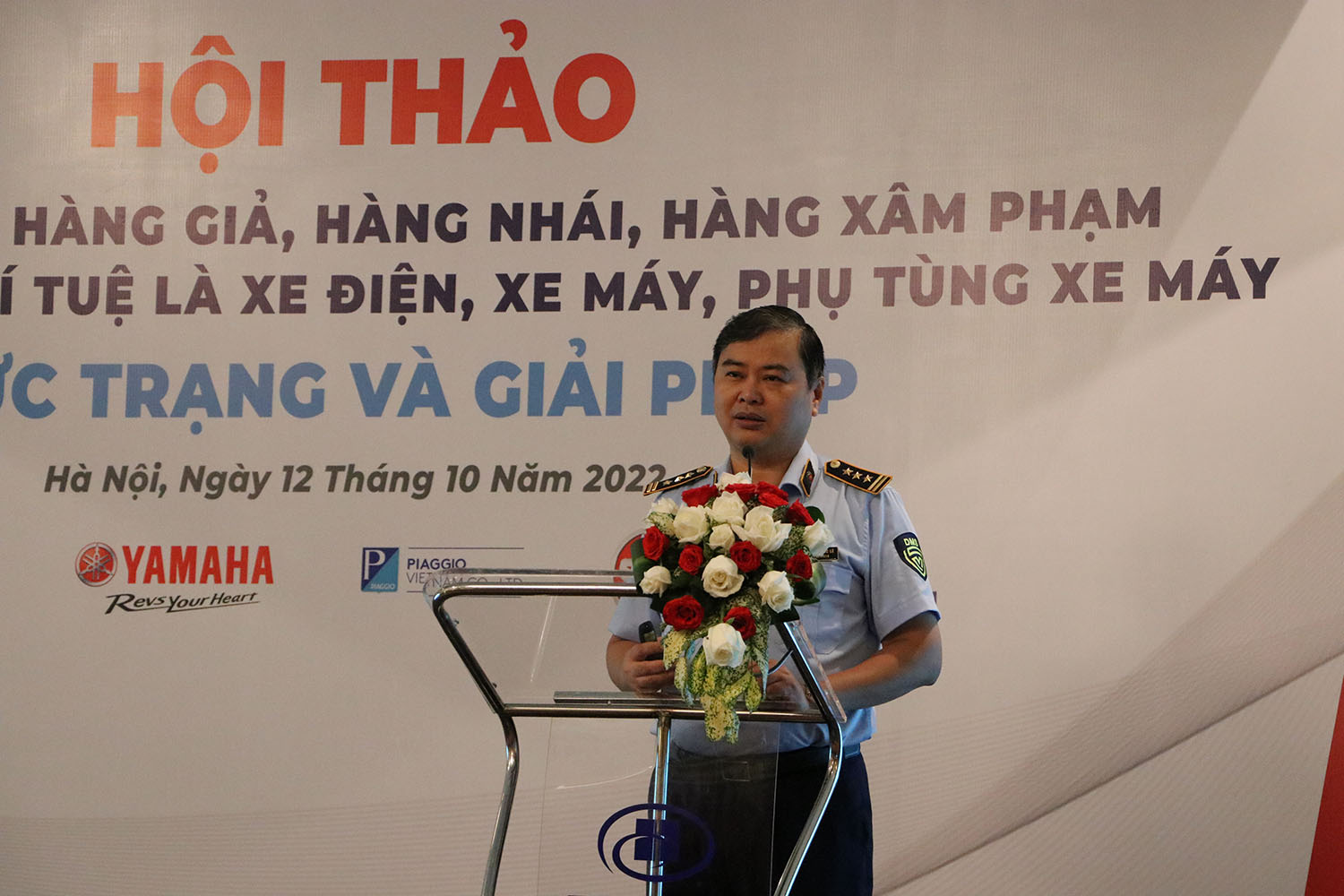 In the long term, this issue reduces Vietnam's investment environment ranking index, especially in the context that Vietnam has signed many prominent free trade agreements such as CPTTP, EVFTA, in which protectionism enforcement of intellectual property rights is always one of the priorities of the commitment", said Mr. Nguyen Duc Le - Deputy Director of the Operations Department, General Department of Market Management (Ministry of Industry and Trade).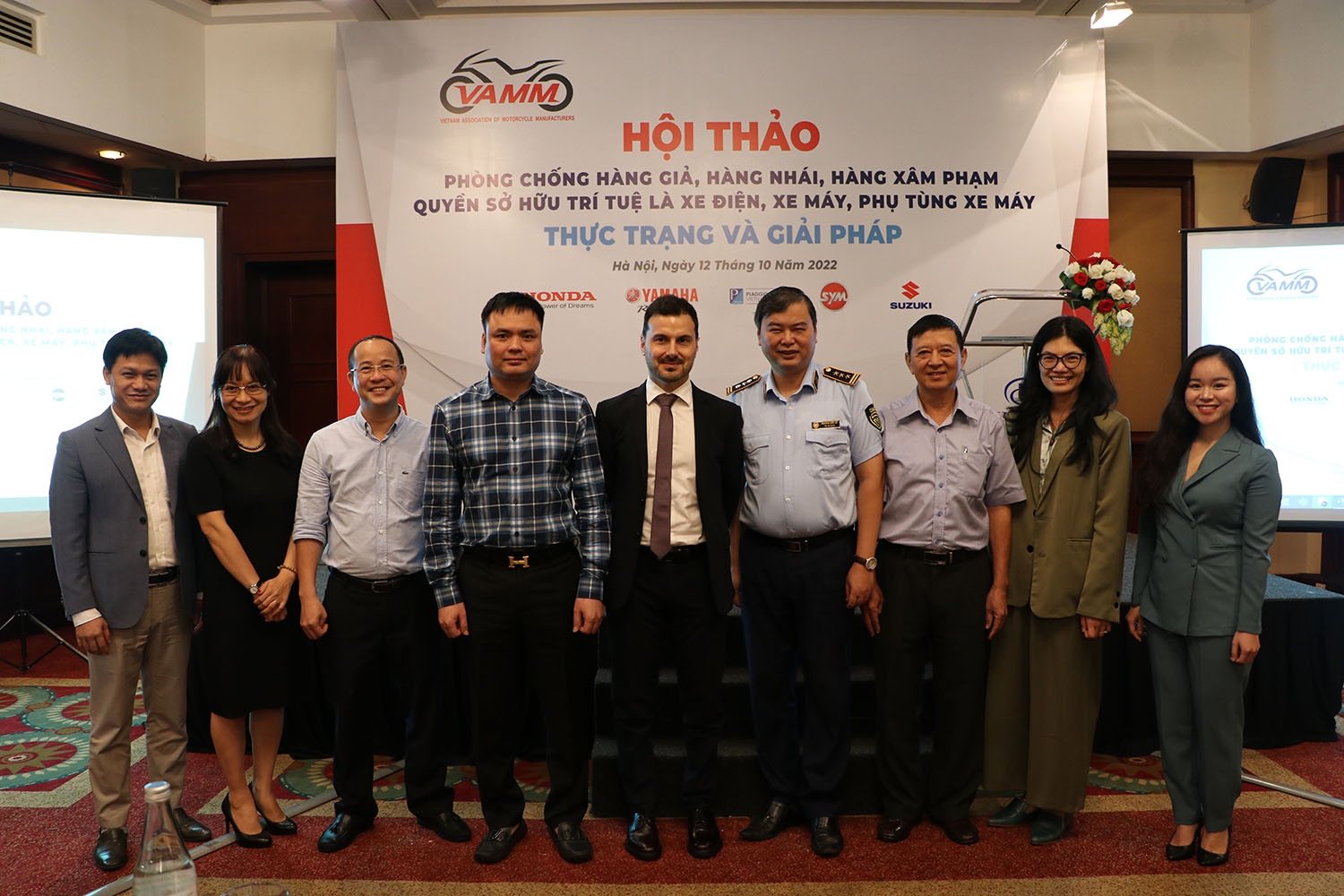 With the given situation, in order to handle this problem, experts advised that it is necessary to coordinate between functional agencies as well as businesses and specialized units. At the same time, there should be stricter legal regulations, heavier sanctions, as well as more powerful policy tools to stop counterfeiting and imitation goods.